Janine Wilson, Economics
Janine Wilson, Economics  
ECN 115BY
Economic Development
A popular upper-division elective in the economics major, Wilson found that she was teaching large classes in which students had a wide variety of preparation levels. The hybrid format let her create modules that demonstrate fundamental models that students could watch as many times as necessary.  She was also able to teach smaller groups in the face-to-face environment, creating the opportunity for more interaction among students and a cumulative written report.  

Sample Videos from ECN 115BY
These mini-lecture videos feature key economics concepts and models.  Face to face time can then take material to the next level of understanding where students apply these models to developing countries.  Janine used the UC Davis Learning Glass to help make difficult concepts visible, and general content more accessible to all students, many of whom come in with varying levels of experience with this type of material. The videos help all students review the material, as many times as needed, and prepare for in-class, discussion and learning activities. These mini-lecture videos were further edited to add PlayPosit comprehension questions to help students assess their understanding.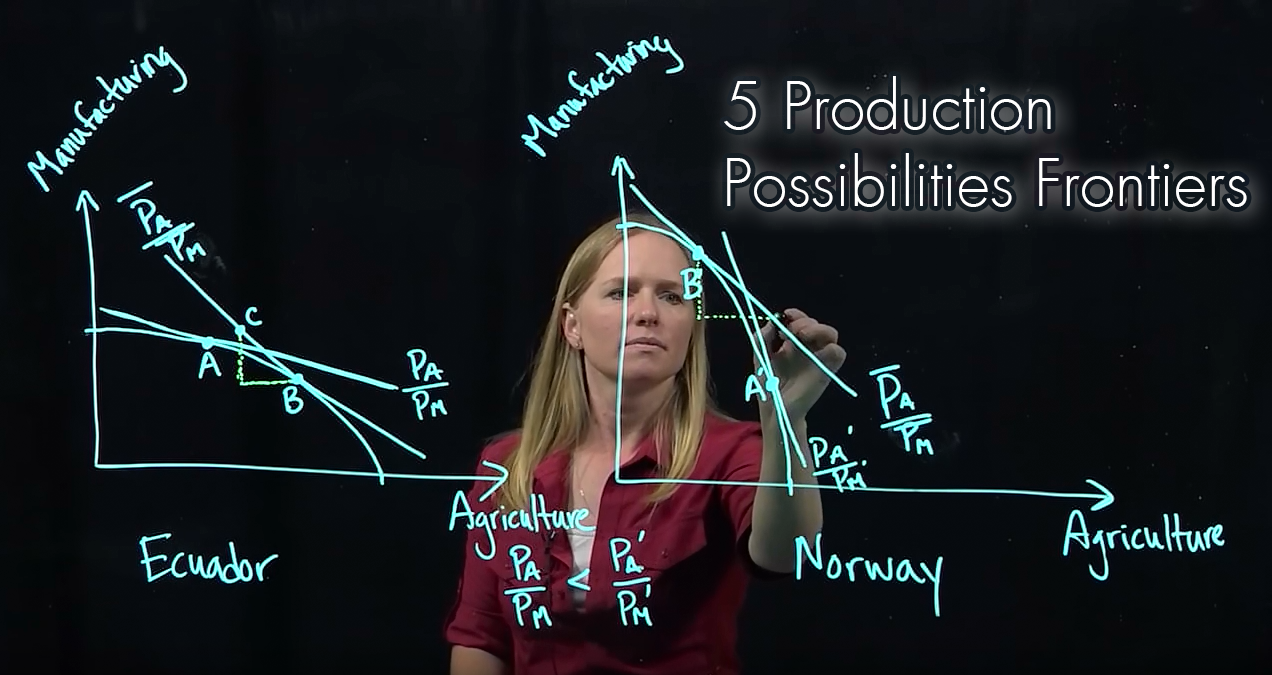 5 Production Possibilities Frontiers

Bio: 
Dr. Janine LF Wilson has been teaching economic history, public finance, labor economics and economic development at the University of California, Davis since 2005.  She earned the Provost's Hybrid Course Award for a redesign of her traditional economic development course into a hybrid course using both online and face-to-face teaching. She was the recipient of the 2018 Letters & Science Teaching Award.  Dr. Wilson also serves as the Chair of Undergraduate Studies for the Department of Economics.  
Tags