Graduate Students
Learning communities promote engaged conversations about student learning and instructional effectiveness by allowing participants to exchange ideas and explore strategies in an open and supportive environment. 

Graduate Teaching Community (GTC)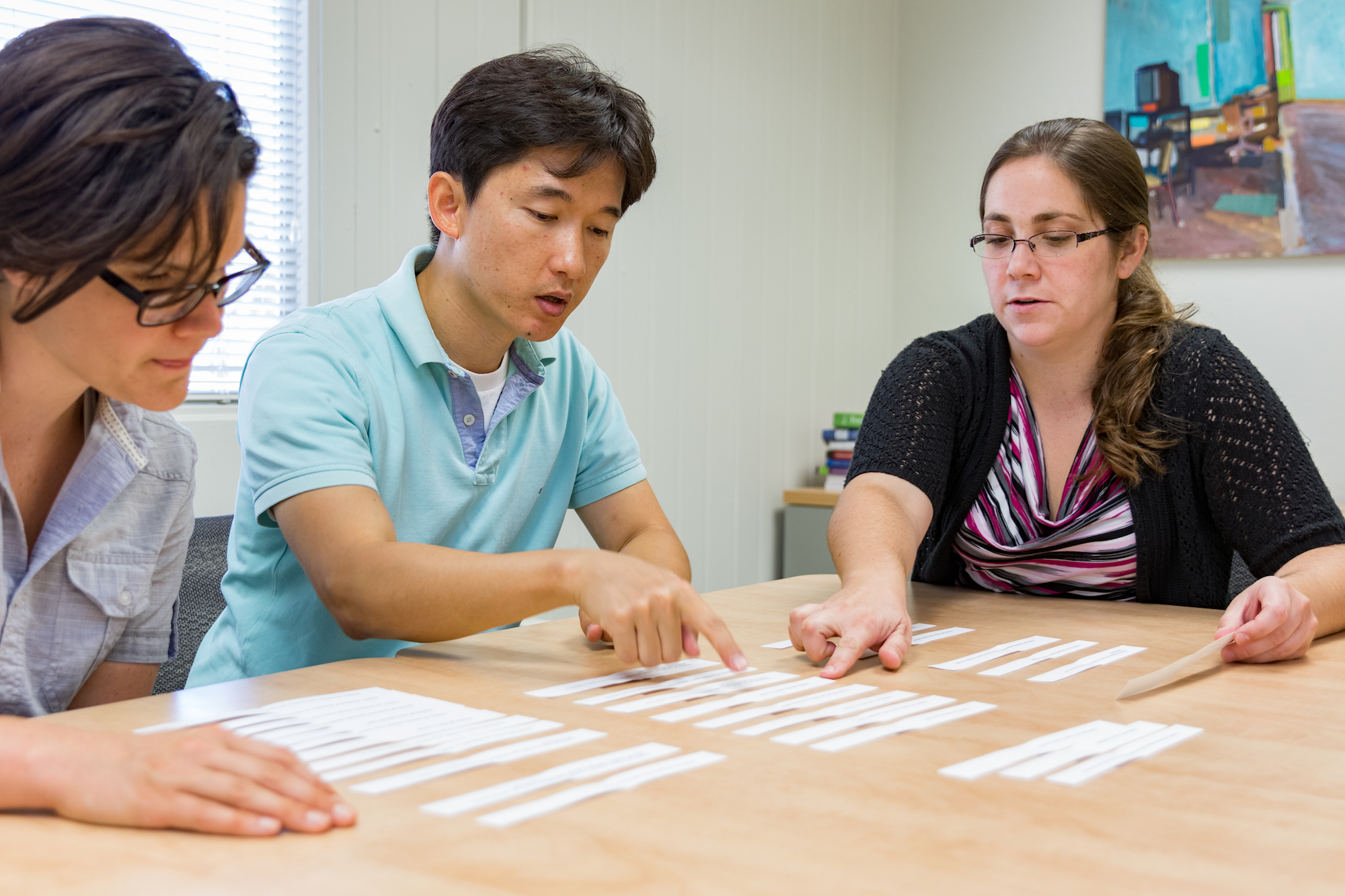 CEE's Graduate Teaching Community is a collaborative, interdisciplinary group of graduate students and postdoctoral scholars who come together on a quarterly basis to explore effective teaching practices. Together with peers, you explore relevant issues around learning and teaching in a supportive environment, freely discussing your ideas about teaching in ways that encourage reflection and enhance teaching practice. Past GTCs have featured a variety of high-interest topics in learning and teaching, such as implementing strategies that promote active learning, encouraging participation in large classes, utilizing reflective teaching practices, and promoting effective instructor-TA interactions.  Participants have the opportunity to receive a certificate as a result of participating in the GTC for at least one full quarter. 

Spring 2020 Graduate Teaching Community
We are happy to let you know that the Graduate Teaching Community will continue to offer opportunities to reflect on teaching in Spring 2020, though in a slightly different format.
We know this quarter brings a great deal of change and a number of challenges that may be new to many of us. At the same time, we recognize the current situation as an opportunity for learning and growth.  To this end, GTC will provide a virtual space this quarter for graduate students to gather and offer one another information and support during the Spring 2020 period of remote teaching. The theme will be "Our remote teaching and learning experiences." Meetings will be in the form of 30-minute Zoom meetings.
Weekly Meeting Time:          Wednesdays, 11:00 – 11:30 am
First Meeting:                         Wednesday, April 8, 2020
Location:                                 Please e-mail the facilitators for the Zoom meeting link
Facilitators:                             Faith Blackhurst (fblackhurst@ucdavis.edu) and
                                                 Rebecca Godwin (rgodwin@ucdavis.edu)
The Graduate Teaching Community Certificate
A certificate of participation is available to participants who fulfill the following requirements:
Declare intent to obtain the certificate by the second session
Attend a specified number of sessions
Work individually or with a group to facilitate one of the sessions
Post notes/information from the session to the Graduate Teaching Community participants
For more information about the Graduate Teaching Community, please contact CEE.