Graduate Students
Learning communities promote engaged conversations about student learning and instructional effectiveness by allowing participants to exchange ideas and explore strategies in an open and supportive environment. 

Graduate Teaching Community (GTC)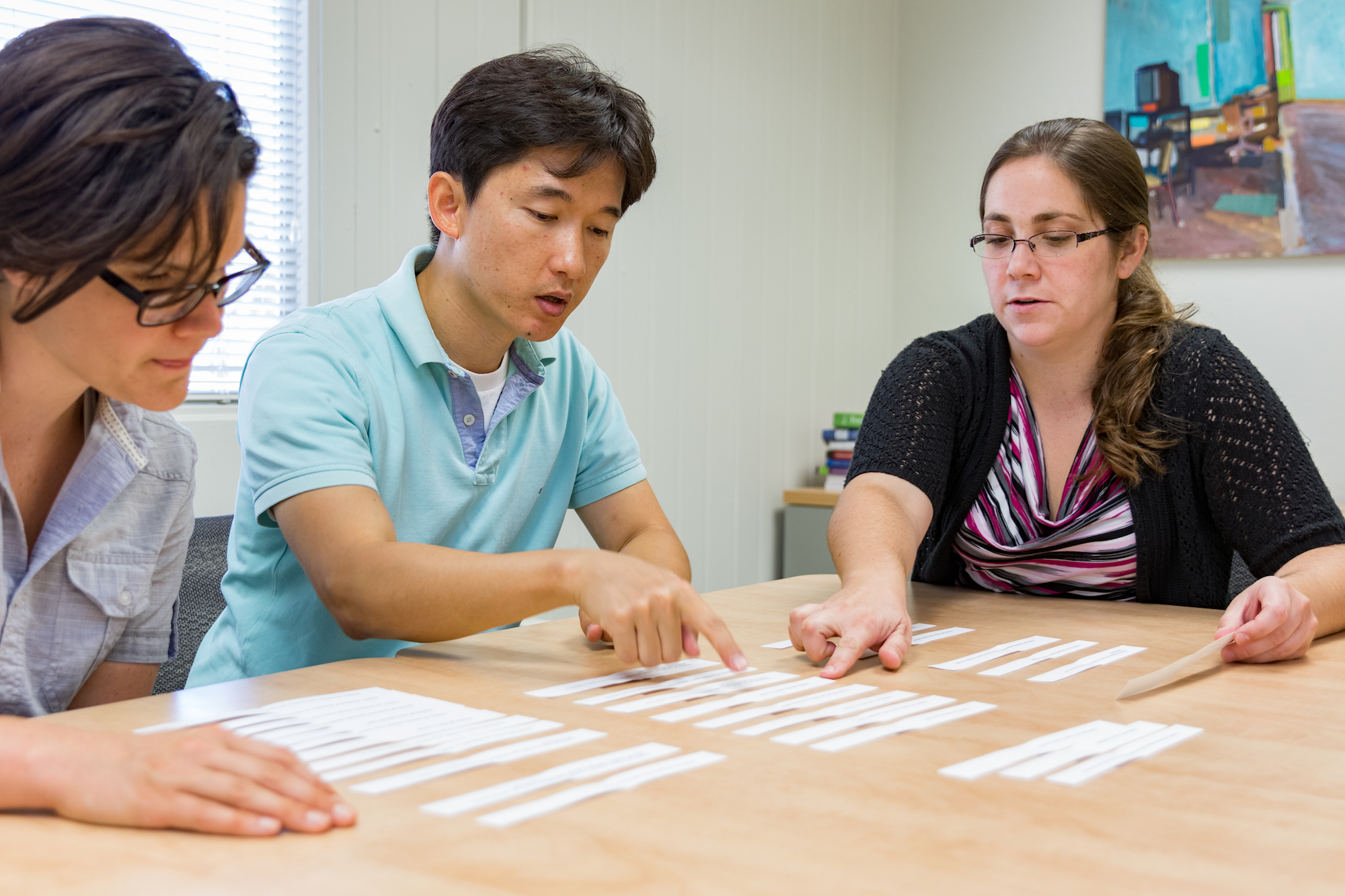 CEE's Graduate Teaching Community is a collaborative, interdisciplinary group of graduate students and postdoctoral scholars who come together on a quarterly basis to explore effective teaching practices. Together with peers, you explore relevant issues around learning and teaching in a supportive environment, freely discussing your ideas about teaching in ways that encourage reflection and enhance teaching practice. Past GTCs have featured a variety of high-interest topics in learning and teaching, such as implementing strategies that promote active learning, encouraging participation in large classes, utilizing reflective teaching practices, and promoting effective instructor-TA interactions.  Participants have the opportunity to receive a certificate as a result of participating in the GTC for at least one full quarter.  

Spring 2019 Graduate Teaching Community
The spring 2019 Graduate Teaching Community meetings are held in The Grove, Room 1310B on Mondays from 1:00 – 2:00 pm. Facilitators for spring 2019 are Maria Pantoja and Marc Pollack. 
 
| | |
| --- | --- |
| Date | Topic |
| 4/15/19 | Addressing Plagiarism |
| 4/22/19 | Information Session on Faculty Development Program at Mendocino College |
| 4/29/19 | Charged Discussions as Learning Opportunities |
| 5/6/19 | Success Coaching and Learning Strategies |
| 5/13/19 | The Challenge of Bias in the Classroom |
| 5/30/19 | Supporting Students Experiencing Challenges   |

The Graduate Teaching Community Certificate
A certificate of participation is available to participants who fulfill the following requirements:
Declare intent to obtain the certificate by the second session
Attend a specified number of sessions
Work individually or with a group to facilitate one of the sessions
Post notes/information from the session to the Graduate Teaching Community participants
For more information about the Graduate Teaching Community, please contact CEE.