Graduate Students
Learning communities promote engaged conversations about student learning and instructional effectiveness by allowing participants to exchange ideas and explore strategies in an open and supportive environment. 

Graduate Teaching Community (GTC)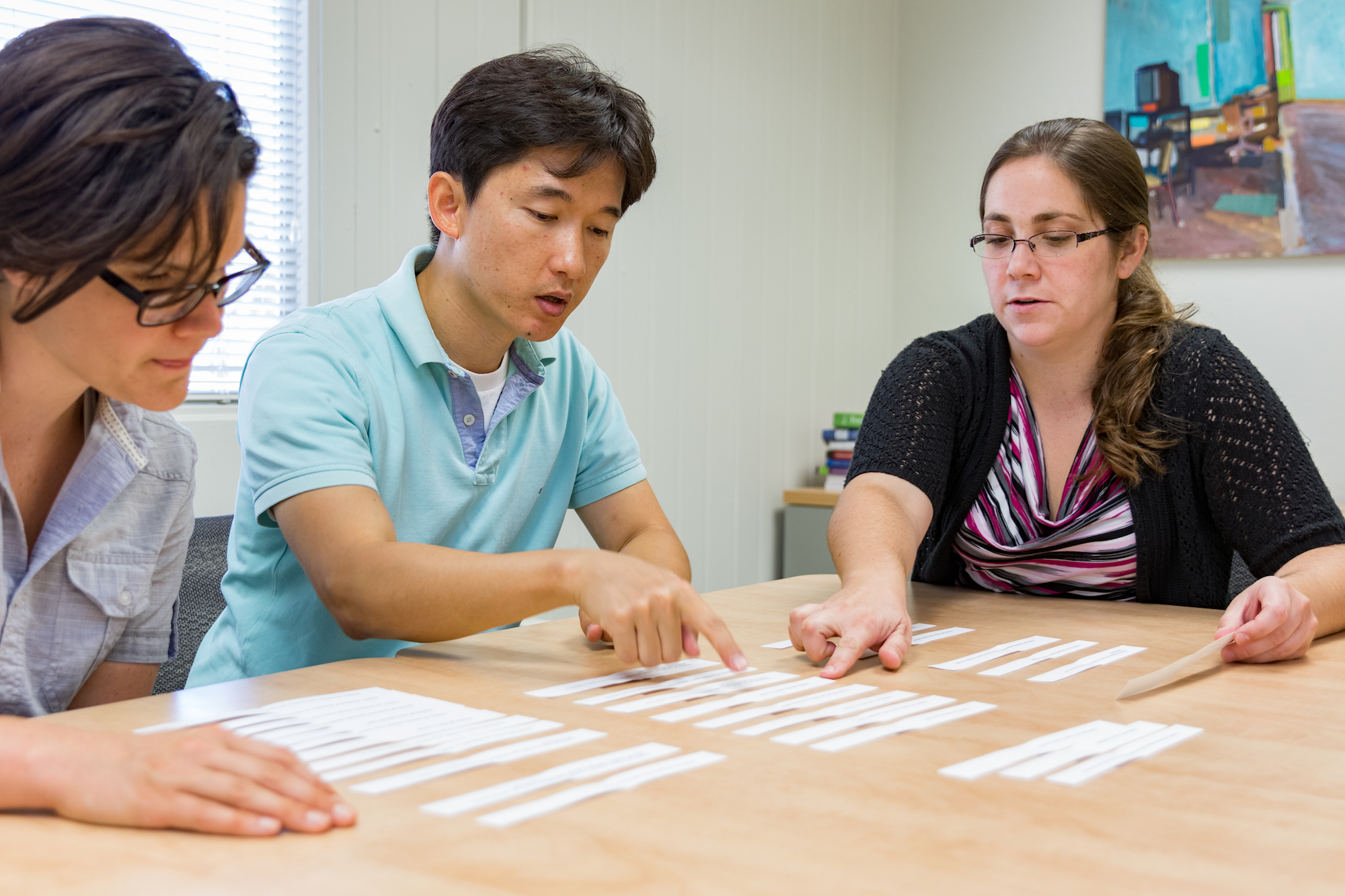 CEE's Graduate Teaching Community is a collaborative, interdisciplinary group of graduate students and postdoctoral scholars who come together on a quarterly basis to explore effective teaching practices. Together with peers, you explore relevant issues around learning and teaching in a supportive environment, freely discussing your ideas about teaching in ways that encourage reflection and enhance teaching practice. Past GTCs have featured a variety of high-interest topics in learning and teaching, such as implementing strategies that promote active learning, encouraging participation in large classes, utilizing reflective teaching practices, and promoting effective instructor-TA interactions.  Participants have the opportunity to receive a certificate as a result of participating in the GTC for at least one full quarter. 

Spring 2022 Graduate Teaching Community
GTC provides a collaborative, informal space for graduate students to support each other, engage in discussion, and learn about teaching. During weekly hour-long meetings, participants have the opportunity to share their teaching practices and experiences, as well as lead and participate in discussions on a variety of teaching related topics.
In Spring 2022, GTC will focus on the theme Structures that Support Student Learning. Under this theme, discussions will be centered on three topics: 1) grading and assessment, 2) student mental health, and 3) equity and inclusion.
Weekly Meeting Time:          Wednesdays, 1:00-2:00 pm
First Meeting:                         Wednesday, April 6th, 2022
Location:                                 Participants can attend via Zoom or in person at the Grove, Room 1353. Register here.
Facilitators:                             Hannah Nelson  (palindrome.nelson@gmail.com) and
                                                 Ian Lim (itlim@ucdavis.edu)
The Graduate Teaching Community Certificate
A certificate of participation is available to participants who fulfill the following requirements:
Attend a specified number of sessions
Work individually or with a group to facilitate one of the sessions

Submit a single written reflection on the teaching topics presented 
For more information about the Graduate Teaching Community, please contact CEE.