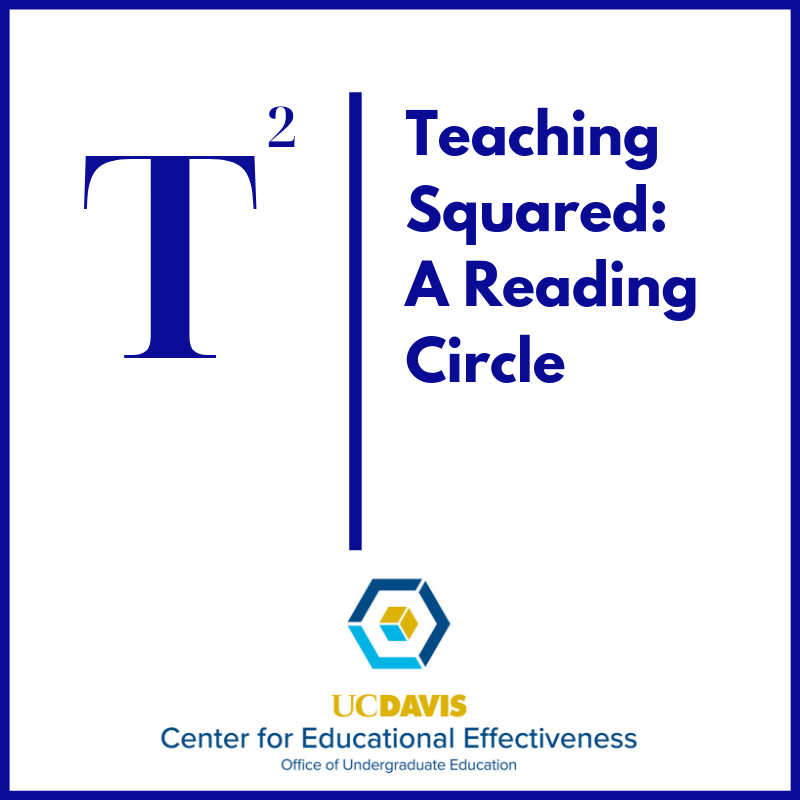 Beginning Fall 2019, the Center for Educational Effectiveness is launching Teaching Squared, a new Faculty Reading Circle to promote conversations on campus about teaching.
Those who sign up to participate will receive a free copy of the book selected for that quarter.  Meetings will be held on Thursdays from 12:10 – 1:00 pm during Weeks 3, 5, and 8 in a central location on campus.
Teaching Squared is facilitated by CEE in a conversational format designed for maximal faculty-to-faculty discussion and interaction.  To allow us to engage in a lively and productive small-group discussion, enrollment is limited to 12 participants.
 To register for the Fall 2019 Teaching Squared Reading Circle and receive the meeting location, click here.
Books selected for Fall 2019 and Winter 2020:





Fall 2019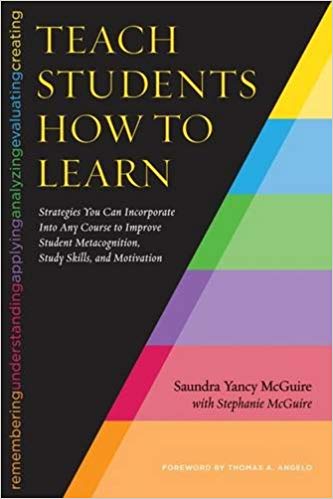 Teach students how to learn: Strategies you can incorporate into any course to improve student metacognition, study skills, and motivation by Sandra Yancy McGuire (2015)
"In a masterly and spirited exposition spangled with wit and exhortation and rife with pragmatic strategies, Saundra McGuire teaches teachers how to awaken in their students the powers dormant within them."  -- Roald Hoffmann, 1981 Nobel Laureate in Chemistry
Winter 2020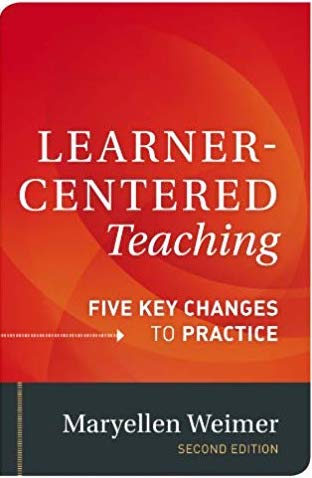 Learner-centered teaching: Five key changes to practice by Maryellen Weimer (2013)
"This book is for faculty.  However, it's not a book exclusively for learner-centered teaching converts. It's also a book for faculty who think learner-centered ideas might be of interest, but they have questions and concerns.  Are these ways of teaching that retain high standards and intellectual rigor? ….Does this way of teaching diminish the role and importance of teachers? This book offers answers to these questions."  From Learner-centered teaching: Five key changes to practice