The Center for Educational Effectiveness remains steadfast in standing with the Black community against racial injustice that is perpetuated by police brutality, structural racism, anti-blackness, and social inequity. We also affirm the bravery, courage, and perseverance of the Black community in the face of these deeply systemic inequities. We are committed to better educating ourselves and others to eliminate inequities from our communities, incorporating anti-racism in all areas of our work from internal practices to programming and collaborations with students, faculty, and administrative partners. Through education practices rooted in equity, empathy, and the lived experiences of marginalized peoples, we can foster renewed hope and action that supports the eradication of discrimination and help to ensure no one is alone in the struggle for justice.
Insights from Spring 2020 Remote Instruction: Results from surveys on remote learning and teaching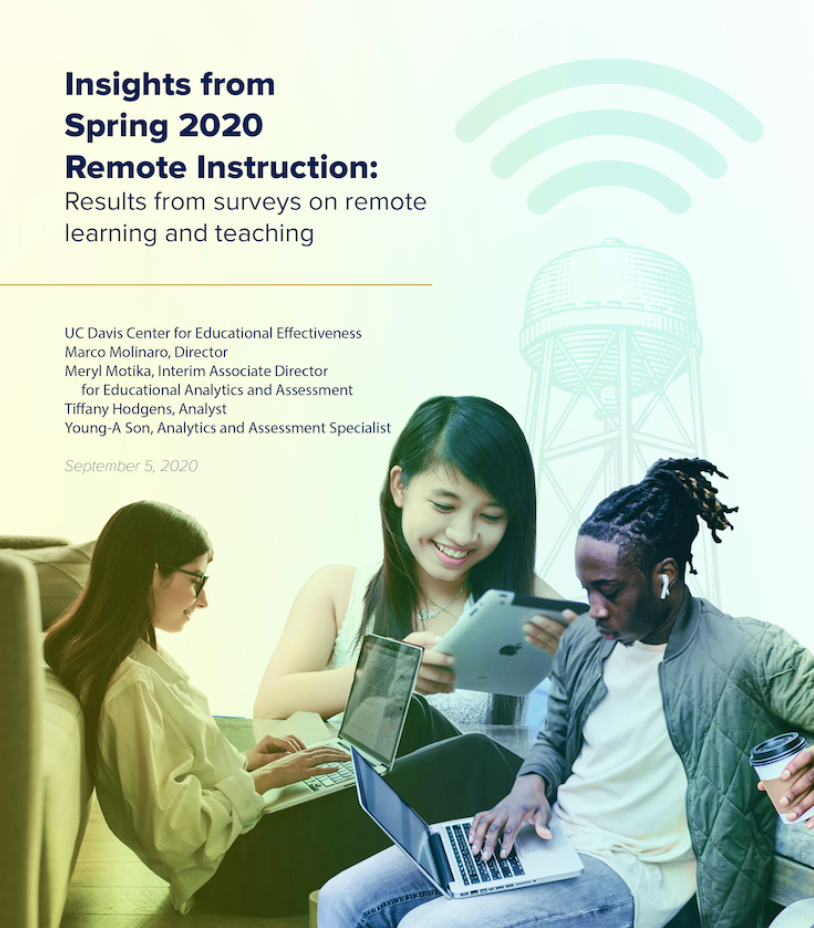 CEE conducted parallel surveys of students, instructors, and TAs after the first-ever quarter of remote learning in Spring 2020. The goal was to find what practices, resources, and tools were most helpful for successful emergency remote instruction. Instructors and students agreed that engagement was the greatest challenge of remote instruction, followed by equitable assessment and stress or personal challenges. Both groups, as well as an independent survey of advisors, recommended flexibility and clear communication among many other ideas for ensuring excellent learning in the remote environment. Read more here.