The Center for Educational Effectiveness remains steadfast in standing with the Black community against racial injustice that is perpetuated by police brutality, structural racism, anti-blackness, and social inequity. We also affirm the bravery, courage, and perseverance of the Black community in the face of these deeply systemic inequities. We are committed to better educating ourselves and others to eliminate inequities from our communities, incorporating anti-racism in all areas of our work from internal practices to programming and collaborations with students, faculty, and administrative partners. Through education practices rooted in equity, empathy, and the lived experiences of marginalized peoples, we can foster renewed hope and action that supports the eradication of discrimination and help to ensure no one is alone in the struggle for justice.
Statement of solidarity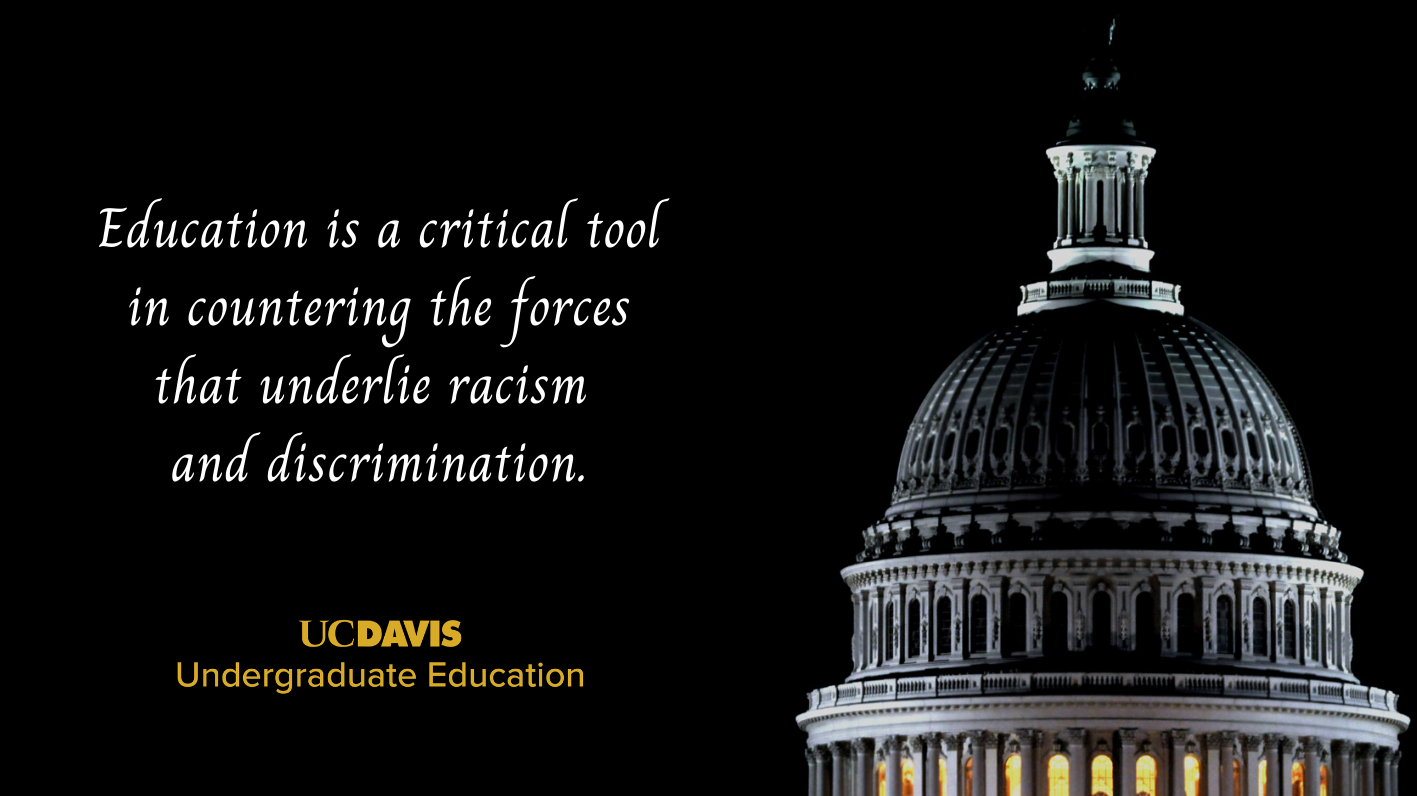 In solidarity with Undergraduate Education, " ... we recognize the importance of the constitutionally protected rights to assemble and protest, the community of Undergraduate Education abhors and rejects acts that perpetuate systemic oppression and racism. We do not support violence in any form, and we are troubled by the starkly different treatment and displays of force from police toward the violent rioters against the election certification process, versus the peaceful demonstrations for racial equity by the Black Lives Matter movement in summer 2020, both on the grounds and steps of the U.S. Capitol." Read the full statement here.