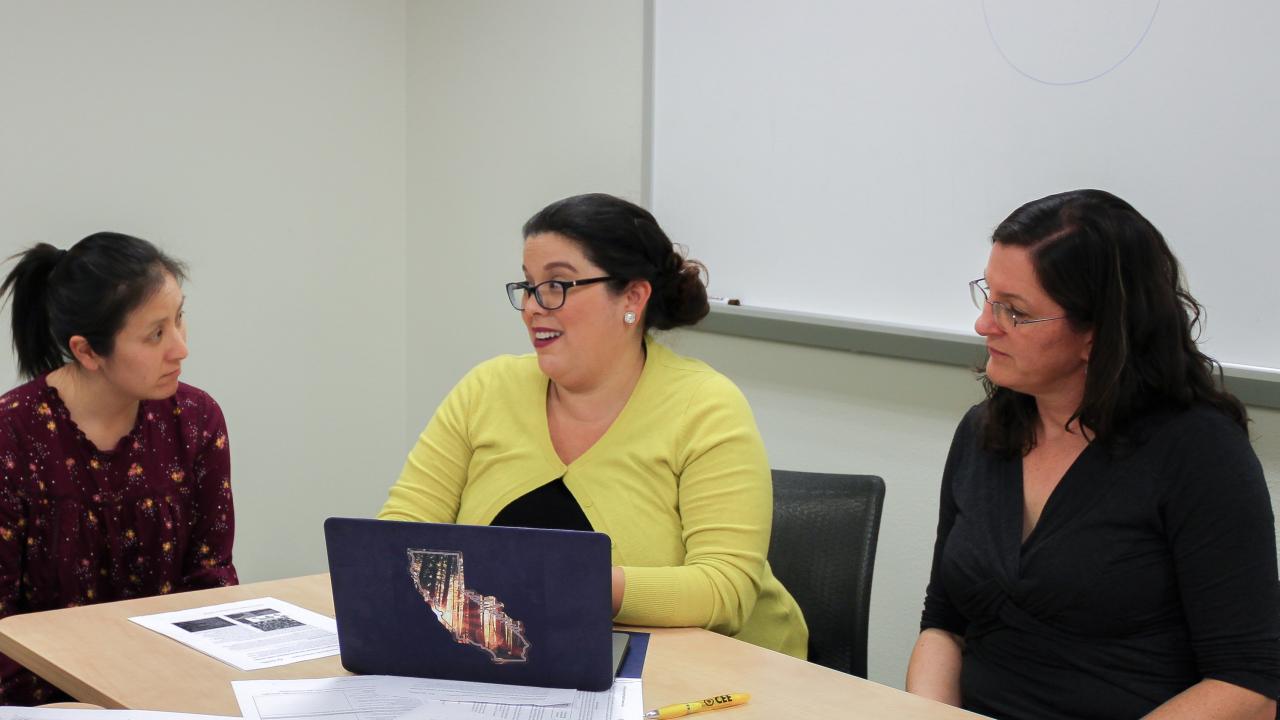 Faculty Spotlight: Dr. Jennifer Choi and Dr. Miriam Martin
Faculty Development 2.0: Building Communities of Practice Online
Faculty members, Jennifer Choi, Biomedical Engineering, and Miriam Martin, Microbiology and Molecular Genetics, have partnered with the Center for Educational Effectiveness to facilitate a hybrid learning community for UC Davis and community college faculty. Choi and Martin serve as facilitators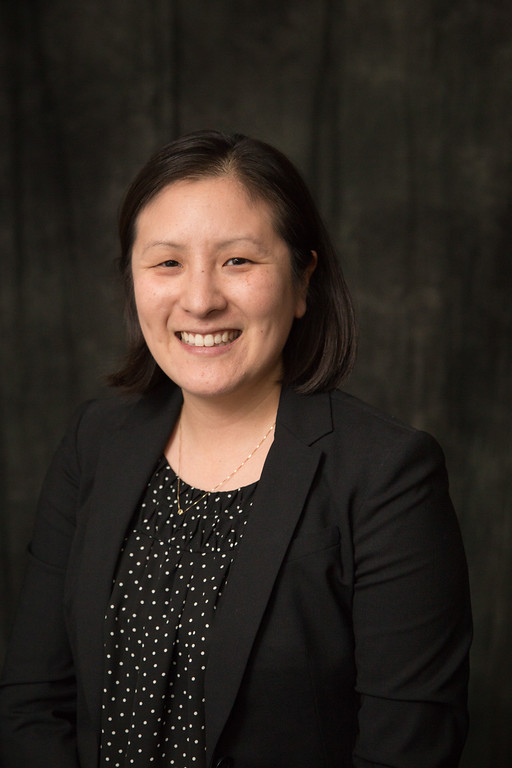 for the Transforming STEM Teaching Fellowship Program (FLP), along with Kem Saichaie and Monica Esqueda, both from the Center for Educational Effectiveness.
The Transforming STEM Teaching Fellowship Program (FLP) is an innovative, hybrid-online professional learning program designed to further develop faculty's instructional practice. The program nurtures an interdisciplinary learning community, provides continuous support to participants, and is situated within faculty's everyday work. The program is supported by a National Science Foundation grant, and in collaboration with the Lawrence Hall of Science and UC Berkeley. 
 
Engaging Faculty as Learners
Faculty cohorts kick off their FLP experience with an in person, 1.5-day workshop introducing program content and providing faculty with opportunities to engage with one another as learners. Following the kick-off, faculty cohorts participate in asynchronous and synchronous sessions over a 10-month period, meeting via Zoom approximately every other week during winter, spring and fall quarters. A key feature of the program: peer observations of teaching that allow faculty to receive feedback from facilitators and cohort members.
Now in year two of the program, Choi and Martin continue to serve as leaders, sharing their passion for teaching and learning with faculty cohorts. Current cohort member, Dr. Tim Shelton, Shasta College Chemistry Instructor and UC Davis Chemistry Graduate Program alumni, describes Choi and Martin as "thoroughly engaging. They facilitate from experience and by example. Their thoughts and insights as prior FLP participants are honest and helpful and they usually have their own 'oh wow' moments during the meetings. I come away from each session feeling supported, encouraged and challenged."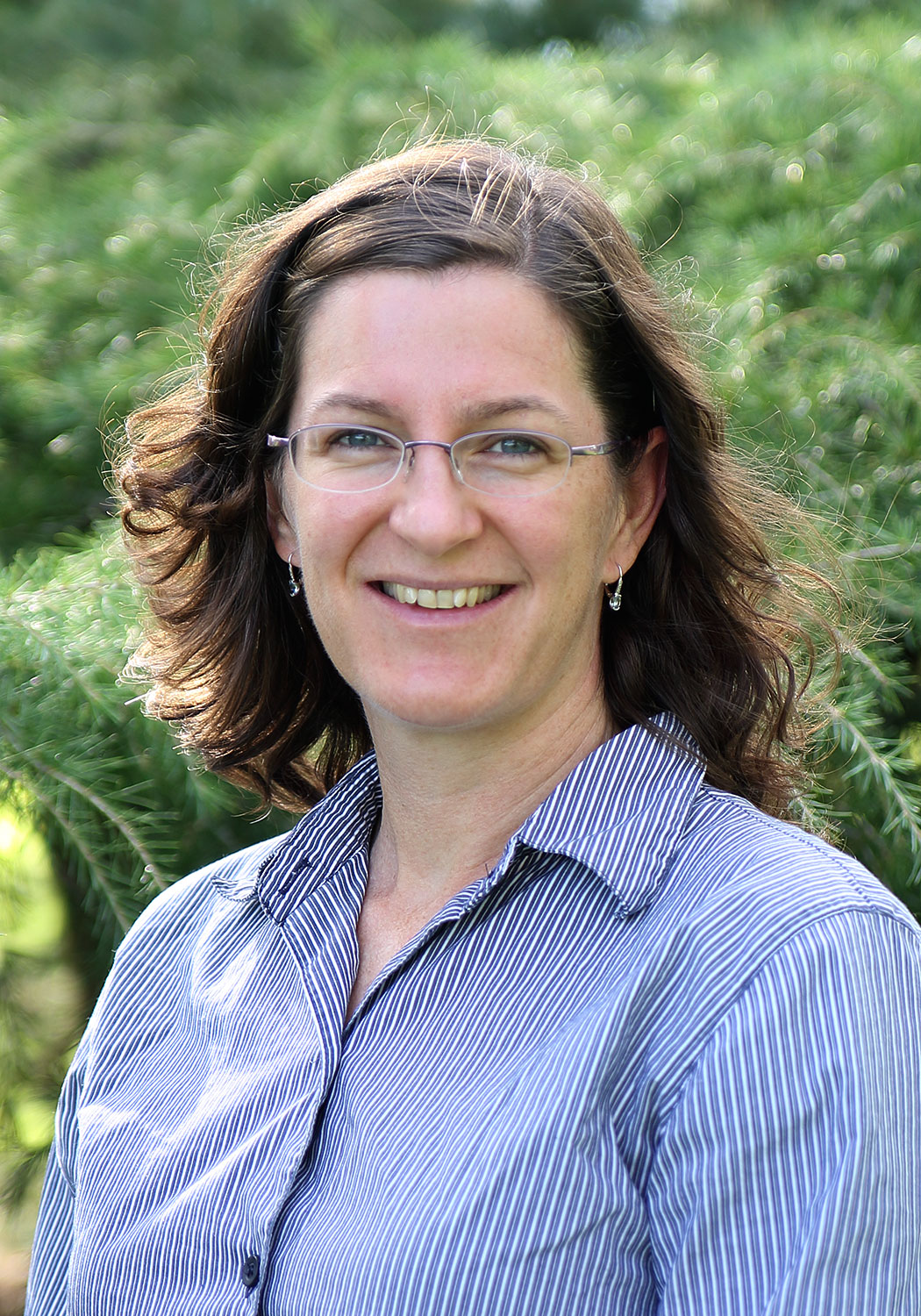 The impact of Choi and Martin's involvement and leaderships extends beyond cohort members. Of her participation in the FLP, Choi said, "I sincerely look forward to engaging with my colleagues through the FLP each time we meet.  The conversations are genuine, and the common goal we share creates a community of practice that is rich in insightful observations and feedback.  This community has continued to strengthen my own understanding and motivation for incorporating instructional strategies with clear intentions and goals.  I look forward to continuing our conversations on learning and discussing challenges in and effective strategies for promoting inclusive learning environments. Martin similarly stated, "it has been a pleasure to support my UC Davis and community college colleagues as they explore the rationale and methods for implementing student-centered teaching, while at the same time putting this knowledge into practice. The strength of the program is in the diverse range of experience, high level of engagement, and supportive nature of the FLP community. In a small-group setting, the participants generate and reflect on many ideas that are appropriate to the scale and nature of each other's courses and objectives."
"In fact, it's rare that one of our discussions does not inspire me to try a new activity, or improvement of some kind, in my own class!" - Miriam Martin 
Faculty Development
Faculty professional development is integral to student success (Condon et al., 2016), and faculty who participate in robust professional development are better equipped to implement high impact practices that support student learning (Nilson, 2013). Faculty development is also associated with positive outcomes in areas of student engagement, persistence and retention (Seidman, 2011).
The changing nature of academia increases the need for faculty development processes that are strategic, systematic and widely accessible (Haras et al., 2017). When asked about the need and desire for bringing the FLP program to UC Davis, Kem Saichaie, Center for Educational Effectiveness said, "the FLP gives faculty an opportunity to engage in meaningful conversation about evidence-based teaching practices while simultaneously learning about new practices in a virtual setting. It's a great dynamic to build community and experience educational development online." 
 
Building Communities of Practice 
The FLP is just one of the learning communities facilitated by the Center for Educational Effectiveness to support faculty and create opportunities for building communities of practice-- program offerings vary topically and year-to-year.
The importance of building communities of practice as a faculty member is vital, yet providing structured opportunities for engaging faculty in this work can be challenging at times. The FLP, and hybrid-online offerings like it, offer an innovative alternative to more traditional forms of faculty development and community building. When asked about benefits of such programming, Monica Esqueda, Center for Educational Effectiveness says, "the hybrid format of the FLP provides flexibility without sacrificing content or opportunities to connect. The in-person kickoff is great for community building and asynchronous work completed in between modules allows faculty to engage with content at a time that works best for them. Meanwhile, the bi-weekly synchronous meetings provide participants with consistent opportunities to engage with a supportive group of peers around teaching." 
"The hybrid format of the FLP provides flexibility without sacrificing content or opportunities to connect." - Monica Esqueda
Tags