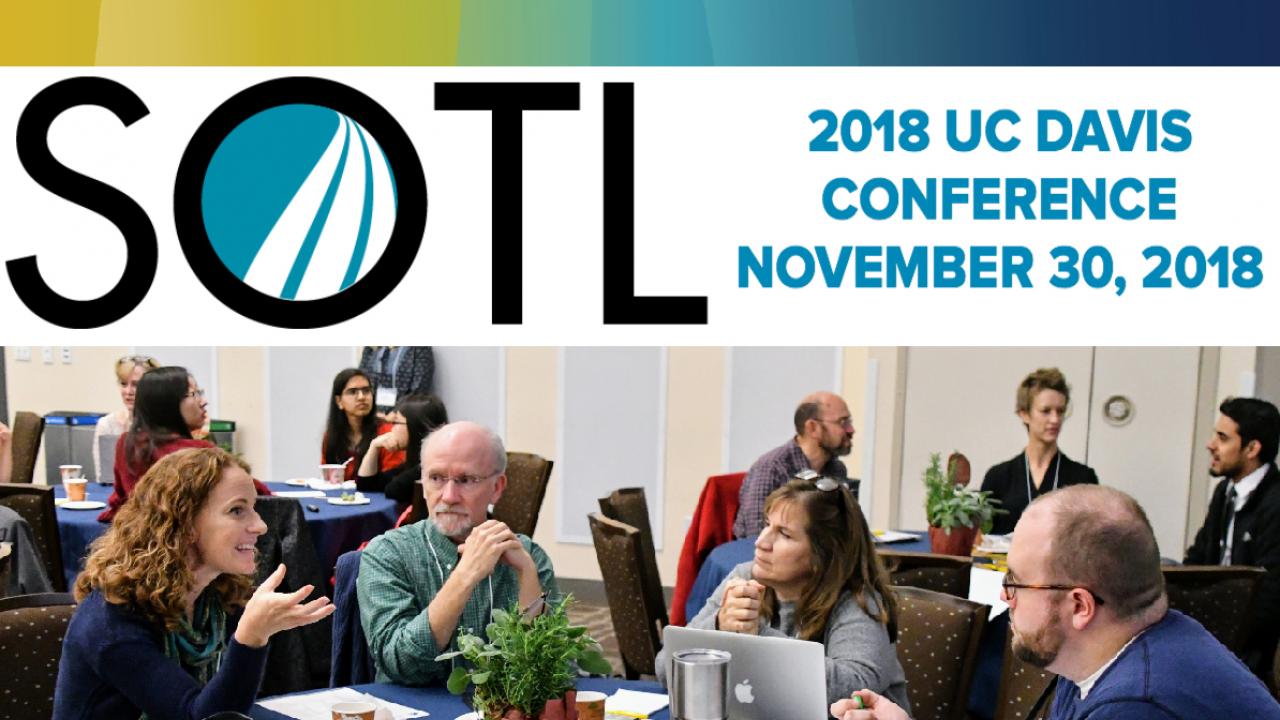 Location
UC Davis Conference Center
Join us for The 3rd Annual UC Davis Scholarship of Teaching and Learning (SOTL) Conference, hosted by the Center for Educational Effectiveness. This conference is dedicated to celebrating and sharing the work of UC Davis' growing community of scholarly educators. Together we will share research, ideas, practices and resources in support of evidence-supported teaching innovation at our university.
This conference is for you:
If you use a research mindset to assess and inform your teaching practices.
If you've collected data to help you learn about our students and better support their success.
If you innovate in the classroom and use evidence to understand the outcome.
If you'd like to discuss scholarly teaching ideas with other interested educators.
If you'd like to learn more about teaching research at UC Davis.
Registration is now closed!
Event Category
Tags