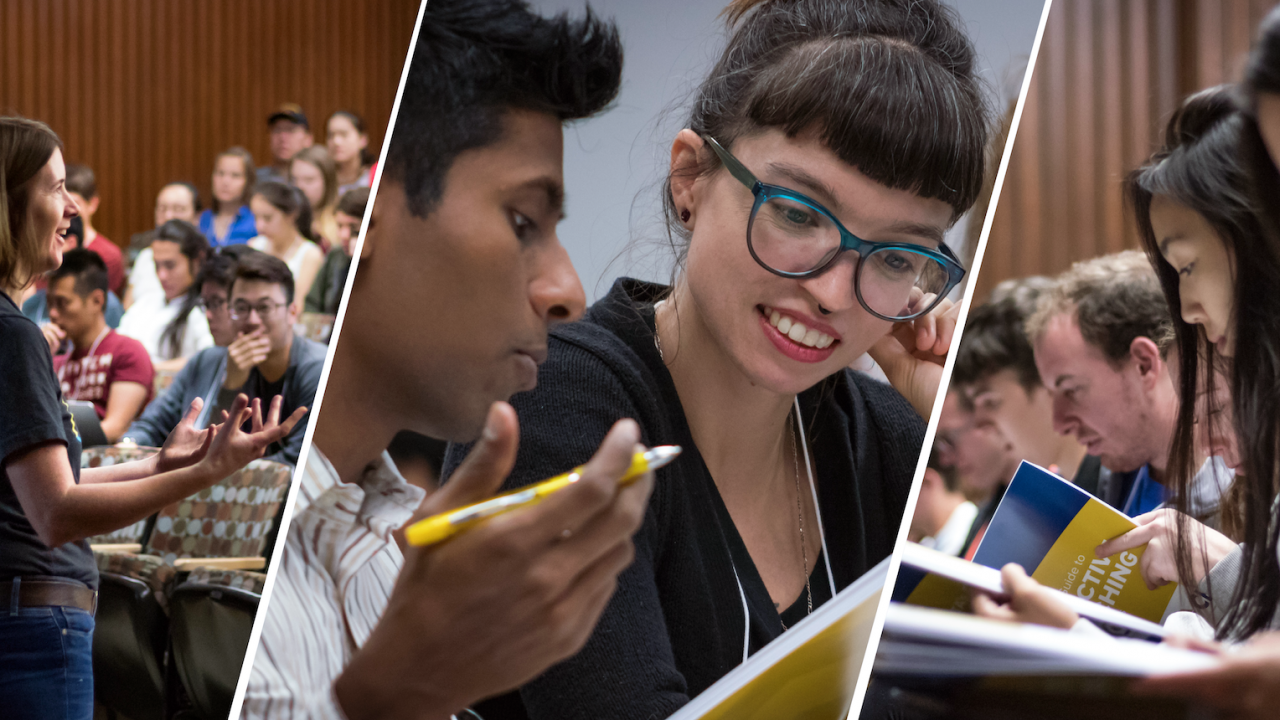 The campus wide TA Orientation for all new Teaching Assistants will be held in Fall Quarter 2018 and will include both in person and online sessions. All TAs who have not yet attended the UC Davis TA Orientation are required to do so by the University of California Office of the President and UC Davis Graduate Studies, even if they have taught previously. This orientation is different and in addition to your department orientation. The goal of this requirement is to help graduate students develop as instructors and effectively teach our undergraduates. The TA Orientation is designed to help graduate students succeed in their role as TAs at UC Davis by introducing them to the principles and practices of effective teaching.
Both the in person and online sessions are required to fulfill the TA Training requirement. Advance registration is required.
In-person sessions:
TAs must participate in the Fall TA Orientation on either Monday, September 24, or Tuesday, September 25, 2018, depending on the date assigned to their program (see below). The in-person TA Orientation sessions emphasize practical teaching skills and strategies and includes topics such as establishing a positive classroom atmosphere on the first day, leading effective discussions, presenting information clearly, and grading efficiently, among other topics. TAs will be able to choose a series of workshops that best meet their needs and interests.
The in-person TA Orientation session will be held at Wellman Hall. Check-in will be held in the courtyard west of Wellman.
Online sessions:
TAs must complete one online module prior to attending the in-person sessions.The course will take approximately 60 minutes to complete, and is available to complete now. Follow this link to register for the online course: Living the Principles of Community (e-learning). If you experience difficulties logging in, please contact the Staff Development and Professional Services (SDPS) at (530) 752-1766 or sdps@ucdavis.edu for registration assistance.
Print out the confirmation you receive following completion of the course and bring it with you to the TA Orientation.
 
Registration is now closed
Please contact CEE with any questions
Background
Attendance
General Information
Accommodations 
Event Category
Tags