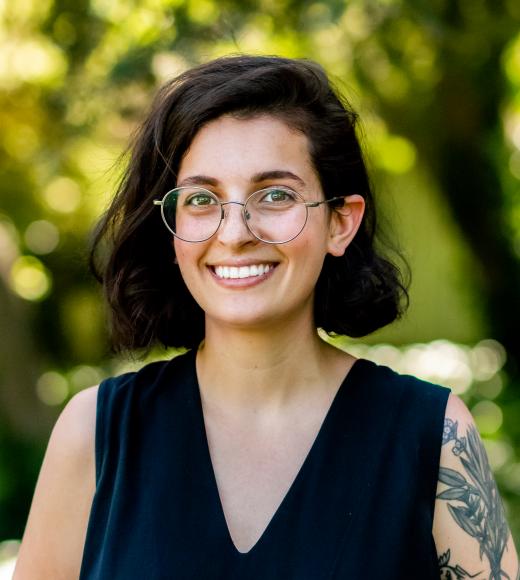 Bio
My name is Giulia Gallo, and I am a third year Ph.D. student in the Evolutionary Wing of the Anthropology Department. I study how bone was used in the combustion features made and maintained by Neanderthals and Anatomically Modern Humans, as it seems that bone was sometimes used as a fuel source during what we think of as the "Ice Ages"! Overall I am interested in human behavior in the past, and the behavioral diversity found between us and our closest genetic cousins, the Neanderthals. 
Here at UC Davis I have been a teaching assistant for large introductory courses such as Human Evolutionary Biology, as well as smaller specialized courses like Prehistoric Art and European Prehistory. My style of teaching incorporates large, lasting, and impactful anthropological questions alongside the training of undergraduate students to be critical thinkers and research scientists. I think these skills, which are an essential part of the study of anthropology, have great value for students coming from the perspective of any discipline and major. 
While I love my fieldwork, traveling, and teaching, I also take great pride in being an advocate for students with chronic illnesses and medical disabilities. My multiple life-threatening food allergies have taught me so much about perseverance, flexibility, and commitment, and I plan on using my role as an educator and a TAC group member to promote inclusivity and awareness on campus.