Faculty Reflections on Quarter in the Cloud: Strategies for Student Success in Remote Learning
by Ben Millam and Kem Saichaie

In late Fall 2020, Faculty and advisors gathered to share their experiences teaching and advising students enrolled in some of UCD's most popular courses for first-year international students. These faculty were among those who took part in UC Davis's Quarter in the Cloud program, an effort to ensure students in multiple time zones have the opportunity to participate in inclusive and engaging classes during their first quarter at UCD. These instructors and their teaching assistants worked over the summer (and into the fall) to plan asynchronous and time-shifted synchronous course components while developing course adaptations to address equity and inclusion.
These Quarter in the Cloud faculty and advisors shared what worked for their students during this challenging quarter, including some important takeaways to help students and instructors adapt and thrive in remote learning spaces.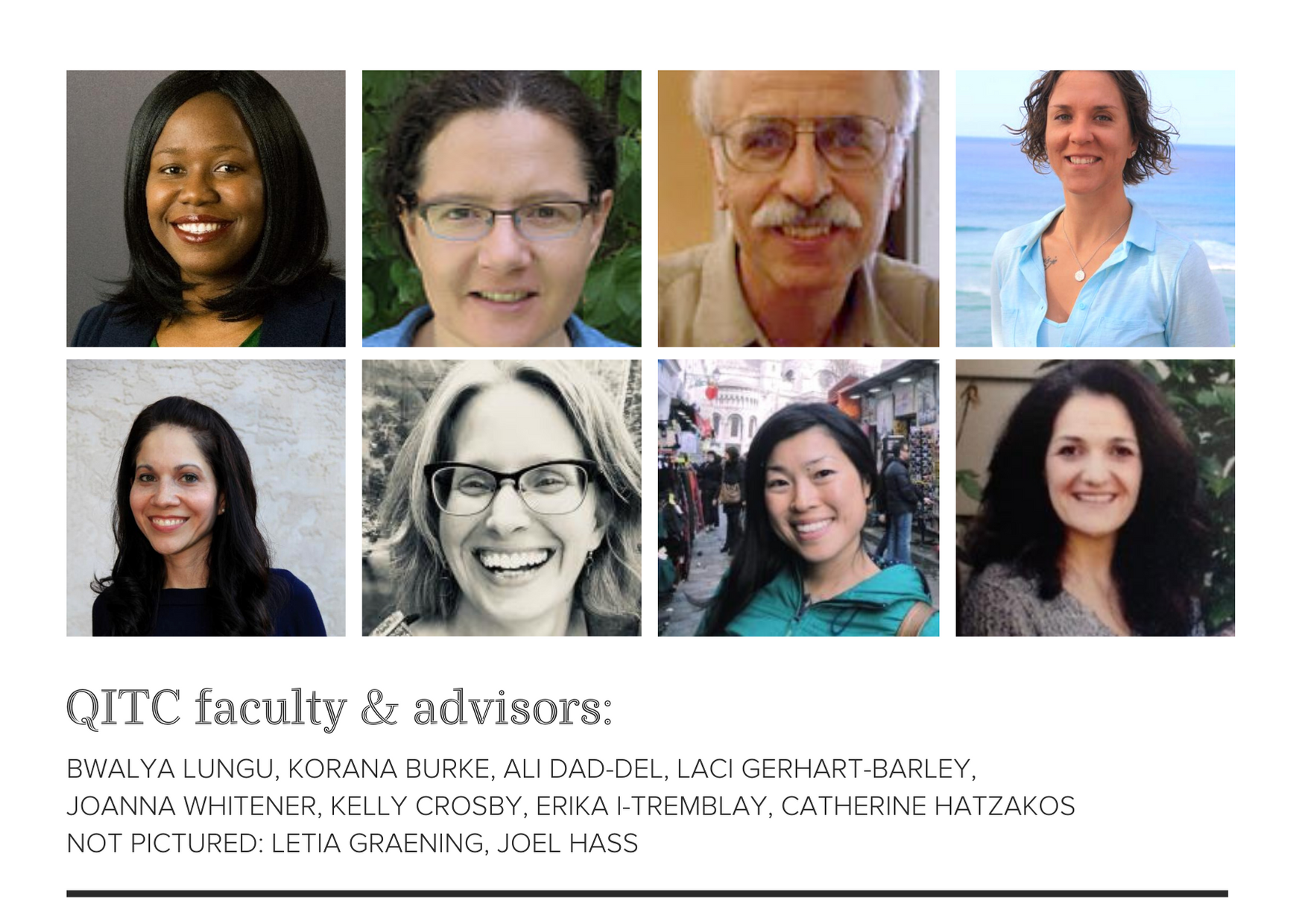 Help Students Participate with Flexible Time Offerings


 
Letia Graening (Assistant Director, International Academic Advising) talked with international students who reported struggling in classes where they were expected to participate in synchronous class meetings across large time zone differences. These students found it easier to participate in classes offering time-shifted elements (lectures, discussions, office hours) and asynchronous recordings.
Instructors agreed that teaching with flexible time offerings requires clear communication about the course schedule. Graening noted that some students missed exams due to miscalculating time zone differences. Dr. Bwalya Lungu (teaching FST 10) found some students had difficulty when faced with synchronous and asynchronous course elements in understanding what to do and when to do it. To address these issues Dr. Lungu stressed the importance of ensuring students understand the course syllabus, a priority shared by several of the instructors who gave students syllabus quizzes with multiple answer attempts.

Dr. Korana Burke and Dr. Ali Dad-del (both teaching MAT 17A) found that some students who were offered time-shifted course elements still preferred to follow the California time zone schedule, and so they gave students the flexibility to take exams at their regularly scheduled times.




Help Students Stay on Track with Clear Course Structure


 
Several instructors used Canvas to help their students navigate the quarter and stay on track in high-enrollment courses. Dr. Laci Gerhart-Barley (teaching BIS 2B) and Dr. JoAnna Whitener teaching (STA 13) used modules in Canvas to structure their courses with clear sequencing of what to do in each week and topic. Dr. Whitener also created a calendar in Canvas with assignment dates and posted short weekly videos giving students an overview of the week's content. Kelly Crosby (continuing lecturer, teaching UWP 7M) shared this strategy of giving students an overview of course content by posting screencast previews of what was coming for the next week.




Help Students Engage

Building community and encouraging student interaction was especially important to keep students engaged during remote learning. Dr. Erika I-Tremblay (teaching UWP 22) helped build community by having students work with the same group over the quarter and using collaboration tools on Canvas, including an Office365 integration for group writing and discussion. Crosby encouraged her UWP 7M students to engage by having them end their discussion posts with a question to be answered by their fellow students. Dr. Catherine Hatzakos provided her UWP 21 students with a biweekly opportunity to meet synchronously even though the course was designed to be fully asynchronous.
To encourage student engagement Dr. Lungu emphasized on the first day of class how important it is to attend office hours, including specific examples of how students have found them useful in the past. Examples of how to build online presence in remote classrooms. 
Dr. Lungu and Dr. Gerhart-Barley found that enhanced course videos helped their students engage with the material, including respectively animations covering key concepts and embedding PlayPosit questions into lecture videos. PlayPosit 101 for UC Davis instructors.
 

Help Students Assess their Learning


 
Dr. Joel Hass teaching 21A gave students multiple opportunities to assess their learning by giving several short quizzes in place of traditional longer exams. Several instructors shared this approach of giving students multiple ways and opportunities to demonstrate their learning, and also touted the benefits of Gradescope for sharing clear feedback and streamlining the process of giving remote exams.

Drs. Burke and Dad-del gave students in their MAT 17A courses assignments that encouraged students to reflect on study approaches and learning processes. Dr.Dad-del gave this assignment as a group activity to foster student connections, while Dr. Burke gave this assignment as an individual 100-word writing reflection on articles she shared  from the recent Scholarship of Teaching and Learning conference on topics like how memories are formed and the benefits of group work.




Help Students (and Instructors) Prioritize Mental Well-Being


 
Perhaps the greatest takeaway from listening to instructors and advisors share their efforts and their students' experiences during this remote quarter was that this was an unprecedented quarter and that we're all in this together; students are juggling multiple courses and remote learning challenges, and instructors and advisors are going the extra mile to support student learning, all in the midst of a pandemic that can make it more difficult to stay connected with each other.
Dr. Gerhart-Barley also shared her inclusion of Dr. Susan E. Ebeler's Student Resource Page in her Canvas course, with its section on Health and Wellness (Mark Wilson of Academic Technology Services shared Dr Ebeler's instructions for embedding the page in Canvas). Dr. Burke, reflecting on the lack of privacy in virtual Zoom spaces, shared that she gives students the opportunity to sign up for 10-minute one-on-one time slots via the Canvas appointment scheduler in case they need to discuss an issue in private.
Dr. Burke also said she found it important for instructors to keep in mind their own mental well-being, and found that even though students may prefer an 11th-hour assignment deadline she found it useful to set assignment deadlines that worked for her schedule to keep a sustainable pace. Finally Dr. Lungu talked about the importance of interacting with fellow instructors; her weekly department meetings proved especially useful to make connections with other instructors facing similar challenges and sharing solutions. CEE offers learning communities for faculty and graduate students to discuss teaching and network with interdisciplinary peers. There is also a well-being program for teaching assistants offered as a collaboration between Student Health and Counseling Services and CEE.